FOUNDER & CEO
A culture's foundation is its quality and innovative design. In addition to forming new values, culture also eliminates old ones. It is values that determine a successful future. It is our mission to enhance the quality of life, develop individual solutions, and turn dreams into reality. M Jannet J continues to grow every year. Our skills have been developed in the manufacture of complex constructions and furniture. Through each new project, we achieve new heights and contribute to the design of tomorrow. It is our experienced and unique team's style and individualised approach that has enabled us to succeed.
WE WELCOME YOU TO OUR TEAM
THE MEMBERS OF OUR TEAM COME FROM A VARIETY OF DESIGN, ARCHITECTURE, AND CONSTRUCTION DISCIPLINES
Our philosophy of creating and implementing designs that are both aesthetic, modern, and functional is unchanging despite the fact that each design work can be complex and unique in its own way. As a team of like-minded individuals, everyone takes a responsible approach to their work and understands its importance.
With respect to our employees, we ensure high-level working conditions and provide them with financial assistance to facilitate their career growth and personal development.
We value our corporate spirit: our strategy for creating a healthy workplace includes training sessions for new employees, internal and external training lectures, and workshops. In order to ensure our success, we invest in creating excellent working conditions that promote mental and physical health as well as vertical growth.
In order to succeed, we value ambition, initiative, and creative thinking. Our conviction is that everything great in business cannot be accomplished by one individual, but only by a team. Considering the extraordinary nature of our field, our individualised approach, and our expertise, we may consider our team to be a testament to our incredible strength.
It is our team that drives the design of the future.
ARCHITECT
Architects are rightly regarded as one of the fastest growing departments. We have a team of leading architects and entire design teams, as well as senior and junior architects, concept specialists, planners, landscape designers, and engineers. The concept of architecture can be described as an art form that can be walked through. In every case, each project is unique, due to the fact that it is designed specifically for a particular location or group of people, and a whole team of specialists is dedicated to it. As architects, we are well acquainted with the capabilities of organic architecture as it unfolds.
INTERIOR DESIGNER
My passion for interior design extends beyond just a profession but a way of life. In the process of designing an interior for what will soon become a new home, one is inspired and given new creative powers. As part of the M Jannet J team and responsible for the creative direction, I have a great deal of responsibility. As we are always striving to keep in advance of the latest trends in fashion, design, materials, contemporary art, as well as attending professional exhibitions around the world, we are constantly working hard to increase brand awareness.
VIRTUAL DESIGNER
There is a large team of 3D visualisers in our company. As a result of the one-of-a-kind style of our interior designs, we take an innovative and unusual approach to the creation of visualisations. A particular consideration is given to our new employees, and we continuously upgrade the skills of the entire team in order to ensure the highest quality renders are produced. In a sense, we all operate on the same wavelength since we learn from each other. A project's success is not solely determined by the originality of the design, but also by the quality of the light, the accuracy of the colour, and the quality of the texture. Regardless of how large or complex the project may be, we are not afraid of it.
PROJECT MANAGER
A problem may be approached in a variety of ways, and all of them may be valid. As M Jannet J has worked internationally for many years, we have completed many interesting and challenging projects, each time gaining experience as specialists in the premium segment. As you work on a variety of tasks and encounter challenges both during the development of the design and during implementation, you develop your ability to turn your thinking 360 degrees and devise solutions to any problems that may arise. In order to ensure the best of the best work at M Jannet j, we conduct a lengthy selection process for the team of specialists.
TECHNICIAN
A highlight of our work is working with an exceptional team of individuals, united by a common goal. An approach to time management and a special set of professional skills is required when writing technical documentation for projects that incorporate innovative design elements and complex structures. In order to ensure the success of our projects, we are looking for independent, responsible individuals, and we are confident in the strength of our team, since our projects are implemented internationally.
PROCUREMENT
It is imperative that procurement, buying, and merchandising be considered the most important stages of the design process. Selection of a qualified supplier base, good relations with brands, and a large supplier base are all highly important factors. We have extensive experience and collaborations with many international brands that have enabled our specialists to understand the specific market conditions in the furniture and finishing materials markets. As a full-service company, we complete all projects from beginning to end, supervise purchases at the implementation stage, and cooperate with the production facility, not to mention we design and manufacturer majority of our products.
MISSION
M Jannet J Interior Design and Architecture can be described as a manifesto for individuality, creative exploration and modern heritage respect. Our interior design and architectural services contribute to creating a new quality of life by providing our clients with an exclusive sense of exclusivity and new generation of comfort for many years to come.
Through the creation of one-of-a-kind projects, we aim to become one of the finest international design agencies. The concept of our company is based upon three key elements, including inner growth, the principle of "design as art," and an array of creative approaches. It is essential for every interior design architectural and product project to implement unique design solutions that provide real liquidity and the possibility of increasing real estate prices over time. Comfortable planning solutions, high-quality materials, functional and aesthetic furniture, and the matching of interior design ornamentation with exterior architecture are used to create this effect.
Every new project allows us to grow and learn: our business scope encompasses all sectors of the interior design and architectural industry. A luxury lifestyle is designed by us from conception to completion, incorporating an innovative method of working with the customer and a high standard of service. Our involvement in this project enables us to achieve new goals with each new project, and to be a part of the design of the future. Consequently, if you are interested in services related to interior design, architecture, custom furniture, product design and development, you are certainly on your way to making your dreams a reality.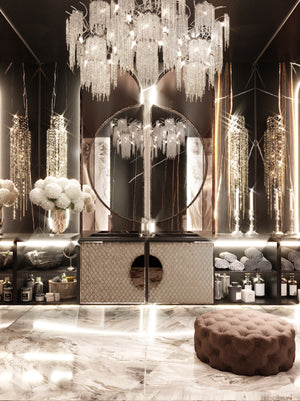 We acquire
Exceptional design capabilities
In the realms of product, interiors, architecture, landscape, and commercial design.
About products
About design
LIFETIME OFFER: FREE DELIVERY

At our company, we prioritise our customers and strive to provide the best service possible. That's why we are pleased to offer free national delivery for life. We also understand the importance of reaching customers worldwide, which is why we offer 0 profit shipping for our international orders. Thank you for choosing us as your trusted partner
LIMITED OFFER: REFER A FRIEND

Enjoy a 10% discount on your next purchase, and your friend will receive a 10% discount as well! Don't miss out on this opportunity to share the love and save on your next purchase.
LIFETIME OFFER: DISCOUNTED REUPHOLSTERY

We invite you to join us in protecting the environment by re-upholstering your old furniture from M Jannet J. We will assist you in selecting the finest materials and components at a 15% discount. Using this method will restore its appearance and feel, thereby reducing waste and preserving our planet.