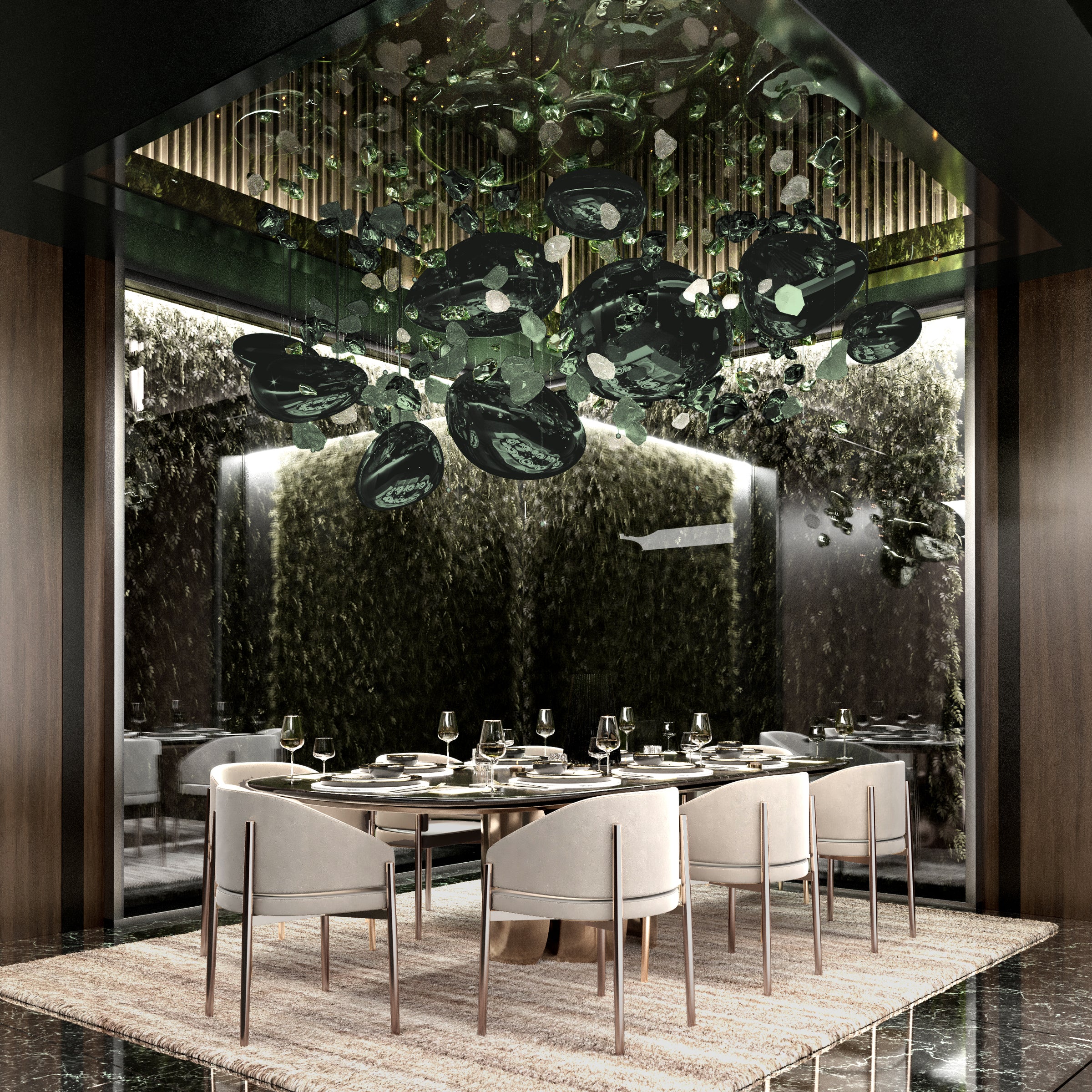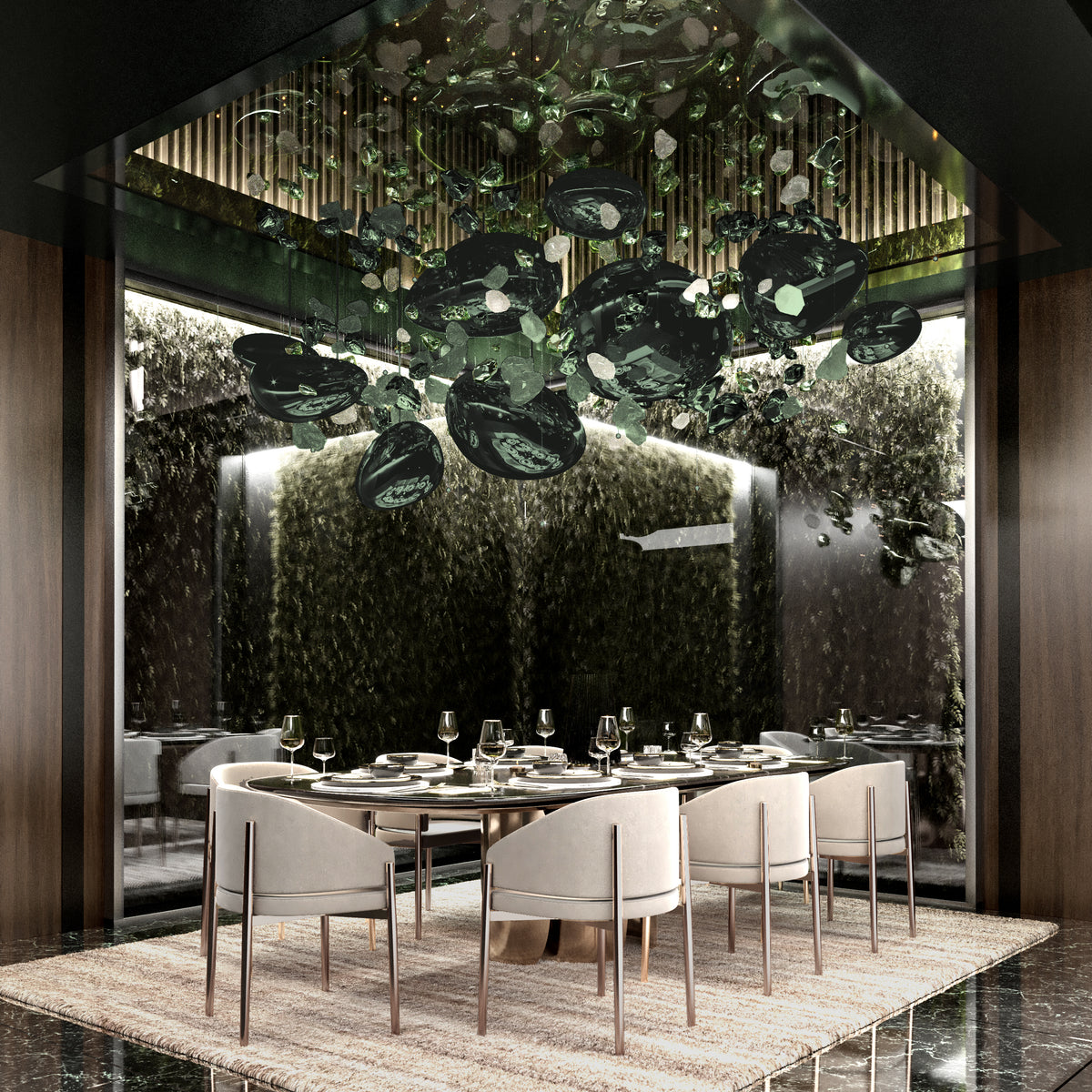 Description of the process we follow
DESIGN PROJECT
YOUR IDEAS, WISHES AND REQUIREMENTS FOR THE DESIGN OF SPACE ARE EMBEDDED HERE
Design projects involve not only visualising your vision for the future appearance of your house, apartment or commercial project, but also selecting and calculating the materials required for the finishing, furniture, as well as creating the drawings and schemes to determine how construction work will be carried out. 
There will be layouts to choose from, mapping and a spherical 3D panorama of the area, detailed working documentation and specifications with all item numbers and applications included. A functional layout of the interior implies a rational approach to the design and re-design of the space in accordance with the customer's needs. It is important to understand that each family is unique, which means that each member has his or her own needs, rhythm, and lifestyle, and therefore the organization of space will be in accordance with their particular needs. 
It is our great pleasure to design interiors around the world for people from various continents and countries, and we are very proud of the fact that we have created comfort and coziness for people from all over the world. As well as architecture, residential interior design, we provide commercial interior design services. Moreover, the interior design of restaurants, hotels, boutiques, salons, and business facilities has the ability to make a positive first impression which is crucial to their success.
01-acquaintance
We are happy to answer any questions you may have if you are ordering a design project for the first time. You can whatsapp, e-mail or call us.
02-DESCRIBE YOUR PROJECT BRIEFLY
For us to be able to provide you with a correct commercial offer, we need to determine the total area of your object, as well as the type of project you require – architectural design or interior design for residential or commercial premises. 
In addition, we would need to know the type of services you require for each project.
03-A MEETING
We can meet in Manchester if you are from the city. When you are located outside of our city, we will meet via video conference. As part of this meeting, we will discuss in detail the details of your future project as well as show a variety of examples of our previous work.
04-CONTRACTURAL CONCLUSION
As soon as you receive all the necessary information and have established your preferences regarding how the work will be executed, all you have to do is make a decision, after which we will sign a contract and begin the design and creation of your dream project.
05-site survey
With this service, an engineer will give us the exact dimensions of the house so that we may design the house accordingly.
06-design consultation
In order to satisfy the client's needs and desires, we will discuss ideas, colours, materials, textures, products, style of design, needs, and desires in detail.
07-exterior planning
In order to satisfy the client's needs and desires, we will discuss ideas, colours, materials, textures, products, style of design, needs, and desires in detail.
08-exterior design
The exterior elevation of the building is shown in several virtual views so that you can complete your understanding of how each side of the building looks from the exterior. As a result of our experience, we are able to help you interpret the architectural style of the building based on its ornamentation and trim.
The number of visuals required for service 3 depends on the scale of the building and can be discussed and agreed upon after service 2 has been completed.
09-constructional services
Construction sites are often dynamic in nature, and the activities on them are no exception. As a result, M Jannet J can assign a professional to your site – a Civil Engineer who can transform the design into a reality. Plan approvals, drawings, dimensions, quantities, the safety of the building, performance of quality assurance, and establishing the sequence of work in accordance with drawings and specifications are some of the tasks involved in the process.
This plan provides a cross-sectional view of the various levels and it specifically outlines how the various components of the construction work together at each level. This design is intended to facilitate better understanding of how the building site is constructed.
10-walk throughs
In addition to the virtual walkthrough of your new plans, we also offer a picture of the completed project to ensure that you are able to see every corner of the completed project. To ensure that you have a full 360° panoramic view of the renderings before construction has even begun, we ensure that the virtual tour is detailed.
This plan provides a cross-sectional view of the various levels and it specifically outlines how the various components of the construction work together at each level. This design is intended to facilitate better understanding of how the building site is constructed.
11-interior design
In this part, we will provide you with several visual representations of each space, reflecting your project with the exact same proportion, so that you will be able to visualise how it will appear. The visuals will show the placement of ;
Materials
Textures
Colours
Products
Within the setting of a project
12-INTERIOR DETAILED PLAN
Building plans provide a general overview of the building. Upon viewing this drawing from above, it appears to be a scale drawing that indicates the location of rooms, equipment, and furniture. Consequently, you will be able to visualise your movement throughout the area. By viewing the floor plan, you will be able to determine whether the space is appropriate for its intended use. As part of this analysis, measurements for whole items in reality are taken, such as the length of windows, etc., and room types and features are analyzed, such as walls, windows, doors, closets, sofas, stairs, appliances, or even outdoor garden layouts.
As a result, we design a ceiling plan for each of the rooms so that we can provide you with information about the dimensions, materials, and other critical information about the ceilings. The plan specifies light fixtures, lighting plans, sprinklers, smoke detectors, HVAC mounts, or any other mechanical or electrical objects on the ceiling that require venting.
Furniture plans provide an outline of the exact idea and layout of the furniture pieces, including their type, material, and dimensions. As well as being used to list furniture for budgeting and ordering purposes, furniture plans are also used to indicate to the installers the exact location and orientation of each piece.
This plan illustrates connections between space types, such as rooms and the building fabric, which may be hard to discern from the plans and elevations. Details regarding how the materials are assembled are provided in the plan.
Each detail and dimension necessary to execute the project will be provided in this plan. This plan will also provide an indication of all the materials that are used throughout the house.
13-ELECTRICAL AND MECHANICAL PLANS
All electrical and mechanical aspects of the construction are shown in the drawings we provide. Diagrams illustrating electrical layouts give an indication of how elements such as power outlets, lighting fixtures, switches, wiring, and conduits for the circuits are positioned. An electrical drawing shows the location of all power supplies. As well as this, mechanical drawings prepare the layout and specification for mechanical work, such as plumbing, heating, ventilation, air conditioning, sheet metal, and fire protection systems.
14-PRODUCT DETAILS
During this part, we provide all dimensions and details, including materials, colours, and textures, for ensuring the product is sized correctly for the space and that the finish matches what the client has agreed upon based on the visuals.
15-LANDSCAPE PLAN
You will find all of the detailed 2D plans of the landscape we designed for you in this part, as well as all its dimensions and layouts. A list of plant choices will be included along with site sections, a used material table, and a list of used materials. An album containing the final documents will be provided in 2D format.
16-LANDSCAPE DESIGN
We will provide 3-D visuals of the plans we had designed before once we have completed the first step, which involves preparing the 2D plans. As part of this section, we will discuss colours, materials, textures, and lighting. To gain a clear understanding of the following landscape in daylight and at night, this visual presents both a daytime and nighttime view. You will receive this visual in the form of images in a PDF document.
17-THE DESIGN AND SUPPLY OF PRODUCTS
To accomplish the project successfully, we will design, develop, produce, and/or supply all the materials and products required by the client.
18-PROJECT MANAGEMENT
In the event any changes are required in response to reports and checks conducted by the civil engineer, health and safety department, contractors or any other professional working at the site, this will need to be discussed immediately between M Jannet J architectural group and the client before any action can be taken.
Please note that we are not liable for any injuries or deaths resulting from.
M Jannet J is not liable for any loss, damage, or functional problem resulting from anything associated with the project. There may be a resolution to any problems with M Jannet J from manufacturers, wholesalers' suppliers, or retailers who supply materials or products to the company, but not guaranteed.
In most instances we will deliver all products and materials shown in the visuals; however, on occasion (sometimes), this can prove difficult or impossible due to uncontrollable factors. We will do our best to offer something very similar to what is shown in the visuals.
Our team will do our very best to ensure that all services are provided on time. However, due to uncontrollable factors, we sometimes may not be able to deliver all services on time. Nonetheless, we are committed to providing the best service or solution possible.
A sample of the services described in the services document on our website is only an example of the type of service(s) you will receive, not the final design and supply of your project plan.
It will be determined by the location of the site if a site visit is required for project management. The location of the site visit will be discussed between the client and M Jannet J prior to the contract being signed.
In general, the number of plans, images, diagrams, etc. provided is influenced by the nature and scale of the project. Additional visuals can be requested at an additional cost.
LOCATED IN tHE UK - WE WORK WORLDWIDE
Initially, all communications will take place online via WhatsApp, Skype, or Zoom.
Audio or video communication for the purpose of establishing an acquaintance. Following the conclusion of the contract, we will arrange a video conference for presenting the design stages and setting up an online chat in the messenger.
There are two methods for measuring an object:
As part of our technical assignment, we will find a specialist in your city who will take measurements according to the information we have;
We will provide you with a specialist who will perform measurements at your site. Riders are charged additional fees for this service.
-Other members of our team can attend meetings at project city or location of project where required, requested or necessary at rider costs.
The quality of our work is guaranteed, and most importantly, we remain in constant communication with you.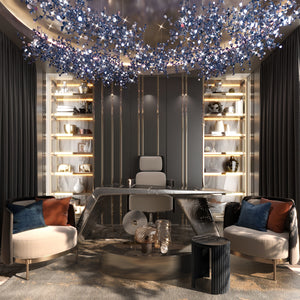 EXPERIENCE AND DEDICATION ARE ESSENTIAL
Come meet our team
LEARN MORE ABOUT HOW WE TURN DREAMS INTO REALITY
I WOULD BE DELIGHTED TO
LIFETIME OFFER: FREE DELIVERY

At our company, we prioritise our customers and strive to provide the best service possible. That's why we are pleased to offer free national delivery for life. We also understand the importance of reaching customers worldwide, which is why we offer 0 profit shipping for our international orders. Thank you for choosing us as your trusted partner
LIMITED OFFER: REFER A FRIEND

Enjoy a 10% discount on your next purchase, and your friend will receive a 10% discount as well! Don't miss out on this opportunity to share the love and save on your next purchase.
LIFETIME OFFER: DISCOUNTED REUPHOLSTERY

We invite you to join us in protecting the environment by re-upholstering your old furniture from M Jannet J. We will assist you in selecting the finest materials and components at a 15% discount. Using this method will restore its appearance and feel, thereby reducing waste and preserving our planet.